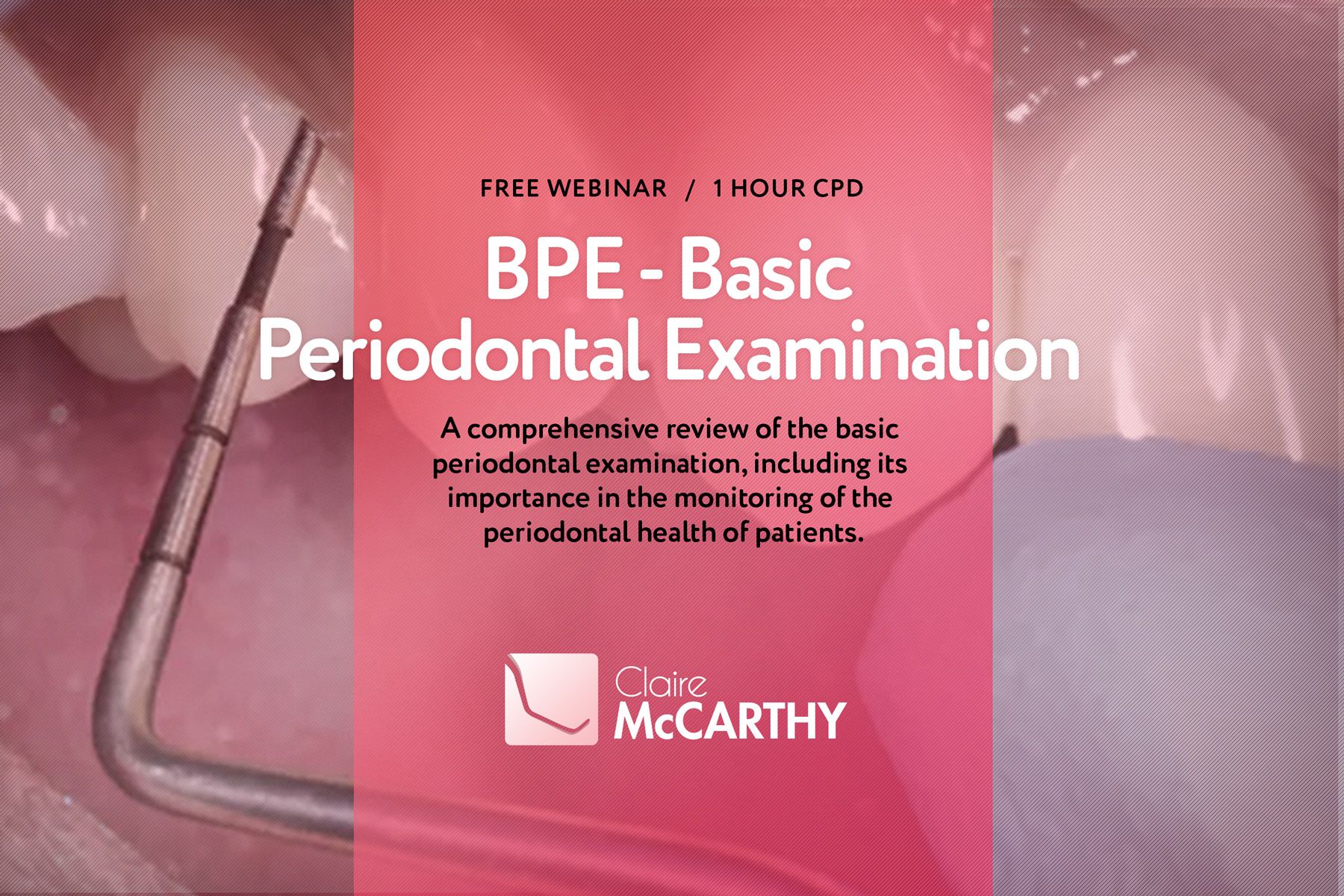 BPE - Basic Periodontal Examination
A comprehensive review of the basic periodontal examination, including its importance in the monitoring of the periodontal health of patients.
1 Hour CPD
FREE WEBINAR
BPE Return to Work Refresher

The Basic Periodontal Examination (BPE) was first introduced in 1986 as a quick and simple screening tool for use in general practice. It underwent a mini-makeover back in 2016, to simplify it even further.

I have created this webinar to revise the ins and outs of the BPE clinical application, the codes and action required for each one, as per the British Society of Periodontology and implant dentistry (BSP) recommendations.

This topic is relevant to all clinicians (and students) as the BPE is a mandatory requirement for every patient as we document the periodontal status as part of a comprehensive, holistic examination. The BPE is considered the minimum standard of care and should be documented in every set of notes. If you, or anyone in your team struggles with the BPE, then this is the session for you.
Aim & Objectives

The purpose of this webinar is to provide a comprehensive view of the basic periodontal examination including its importance in the monitoring of the periodontal health of patients and what the examination entails
Learning Objectives
Appreciate the importance of the basic periodontal examination (BPE)
Know when to carry out a BPE for your patients
Know the distinctive design features of the probe used to carry out the BPE
Be familiar with the current codes and when to allocate each one
Identify patients who need specialist referral / complex periodontal care

You will receive 1 Hour of CPD Certificate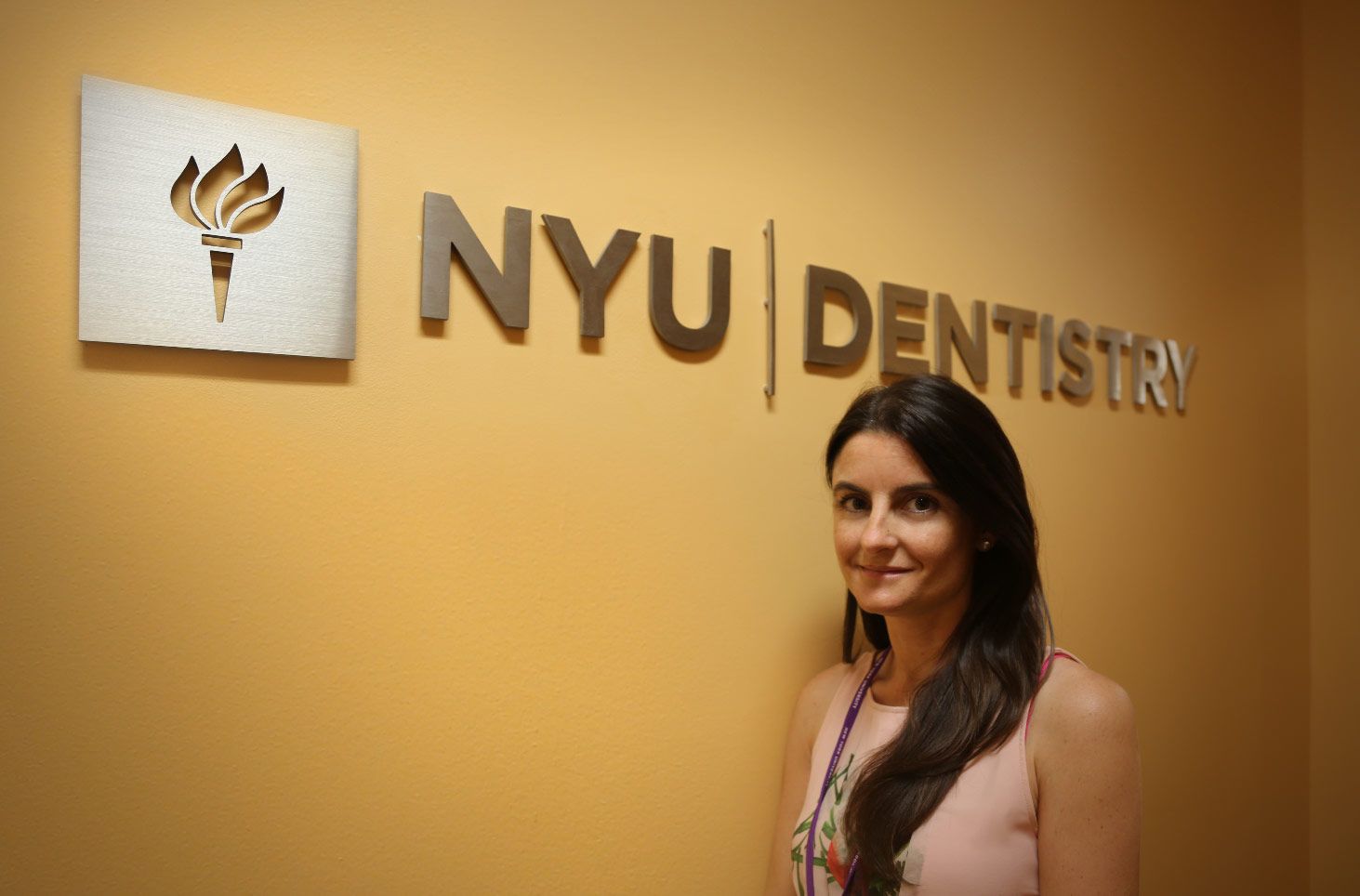 WEBINAR PRESENTER / COURSE DIRECTOR
Claire McCarthy
RDH (TCD) RDN FAETC CERT ED PGCE MA HPE(IOE) FHEA

Claire McCarthy teaches Periodontology & Implant Dentistry at NYU in New York where she is adjunct professor and course coordinator since 2014.

She has graduated from Trinity College Dublin in 2000 and has a combined 24 years clinical experience and 17 years as a researcher and faculty on BDS undergraduate programmes, Postgraduate MSc in Periodontology, Implant Dentistry and undergraduate Dental Hygiene and Therapy programmes in the UK and the US.

She is the former head of the BDS year 2 periodontology programme at King's College London, a rare position for a dental hygienist.

She completed a master's degree in Higher Education in 2007 and is a fellow of the Higher Education Academy.

She lectures nationally and internationally as well as delivering training courses in non-surgical periodontal and implant therapies. She is contributing author of a recent textbook, treats patients in private practice and undertaking a PhD at Kings College London.

Created with