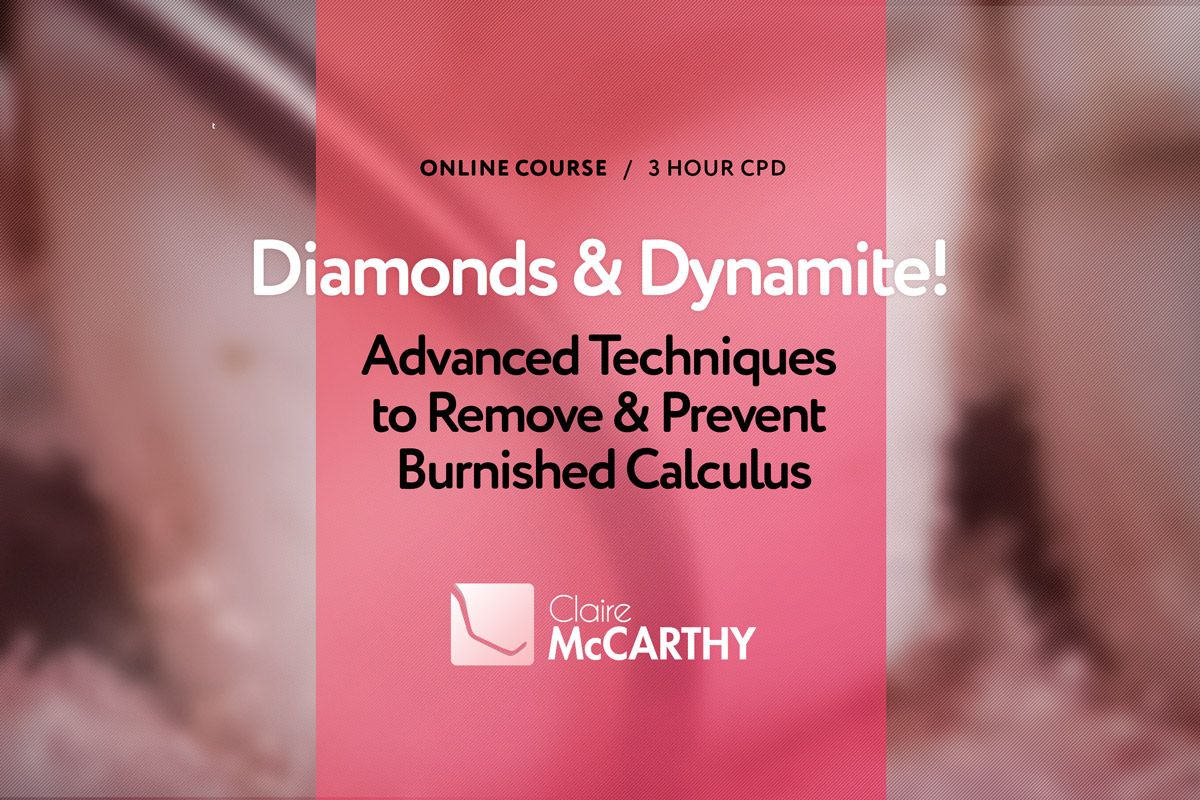 ONLINE COURSE / 3 HOURS CPD
Diamonds & Dynamite!
Burnished Calculus Course

This 3 hours course is designed to provide the audience with advanced instrumentation skills to find, remove and prevent residual stubborn embedded calculus
BURNISHED CALCULUS
Advanced Techniques to Remove & Prevent Burnished Calculus

I will provide the clinician with a step-by-step approach to remove stubborn, residual, and burnished calculus deposits.

You will learn how to approach a burnished deposit, what instrument to use first, and how to create an edge on a veneer of calculus that has evaded detection and removal despite repeated courses of non-surgical therapy.

We will walk through the steps to find a burnished calculus deposit and explore specialised hand and ultrasonic instruments designed to make it easier to dislodge.

You will also learn about definite non-surgical treatment and why it is essential to reach an endpoint to achieve better clinical outcomes.

This course is designed for dentists, dental hygienists and dental therapists.
What You Will Learn :
1.
Discuss how burnished calculus will hinder complete resolution following non-surgical therapy
2.
Describe how we can recognise when burnished calculus remains and techniques to detect and determine the extent of the deposit
3.
Approach a calculus deposit with hand instruments to effectively remove residual burnished deposits
4.
Appreciate the use of periodontal files to ease fracture and prise off deposits and remove embedded calculus from the root surface.
5.
Recognise how diamond coated hand and ultrasonic instruments can maximise embedded calculus removal.
6.

Describe the stroke movement, angulation, length, direction and pattern to successfully remove residual calculus.


7.

Apply advanced fulcrums to reach the base of deep periodontal pockets in your daily practice.
You will Receive :
Pre-Reading Material

Reflective Workbook
3 Hours of CPD Certification

Course Contents & Resources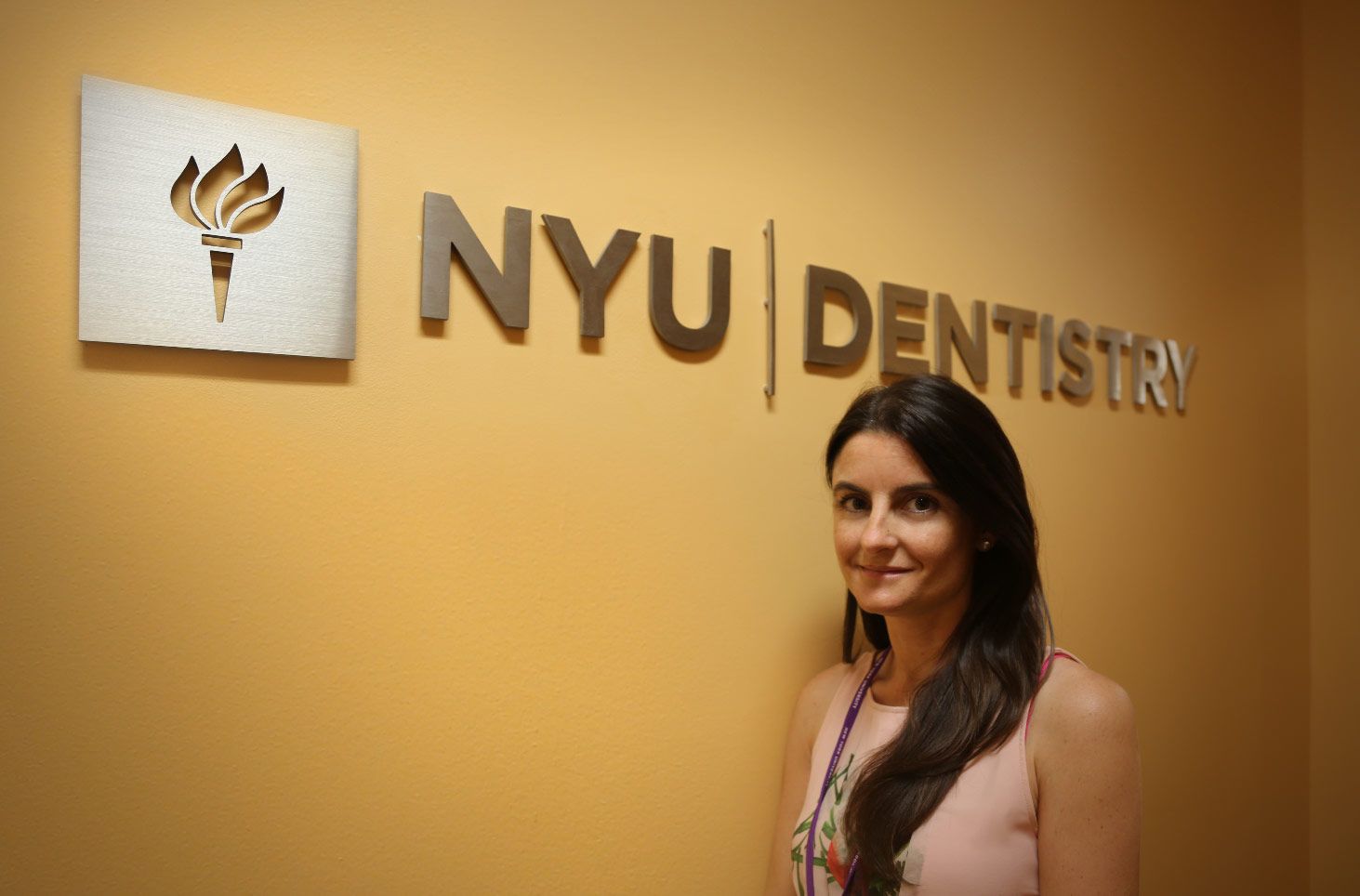 WEBINAR PRESENTER / COURSE DIRECTOR
Claire McCarthy
RDH (TCD) RDN FAETC CERT ED PGCE MA HPE(IOE) FHEA

Claire McCarthy teaches Periodontology & Implant Dentistry at NYU in New York where she is adjunct professor and course coordinator since 2014.

She has graduated from Trinity College Dublin in 2000 and has a combined 24 years clinical experience and 17 years as a researcher and faculty on BDS undergraduate programmes, Postgraduate MSc in Periodontology, Implant Dentistry and undergraduate Dental Hygiene and Therapy programmes in the UK and the US.

She is the former head of the BDS year 2 periodontology programme at King's College London, a rare position for a dental hygienist.

She completed a master's degree in Higher Education in 2007 and is a fellow of the Higher Education Academy.

She lectures nationally and internationally as well as delivering training courses in non-surgical periodontal and implant therapies. She is contributing author of a recent textbook, treats patients in private practice and undertaking a PhD at Kings College London.

Created with