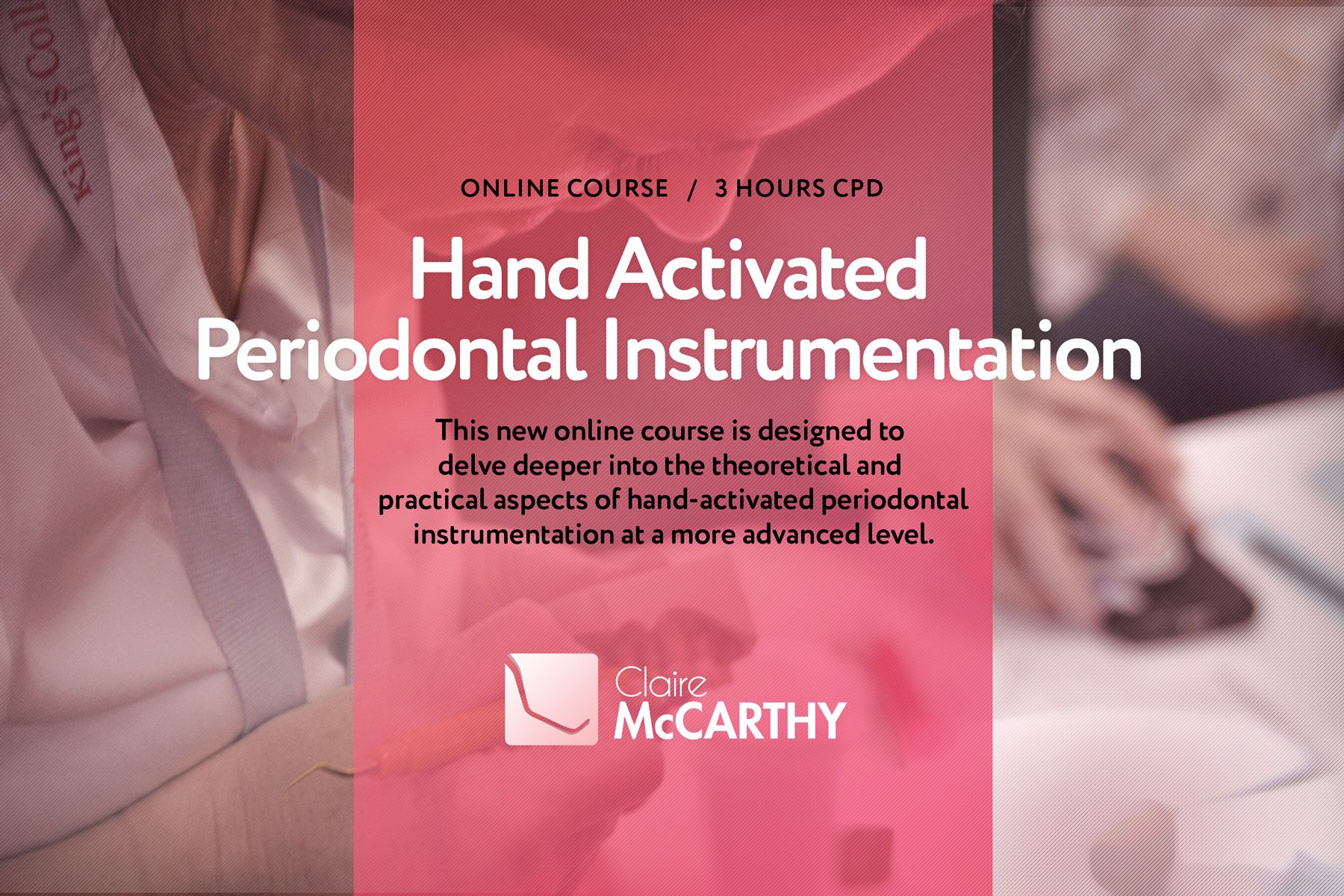 ONLINE COURSE / 3 HOURS CPD
Hand Instrumentation: Ergonomics & Advanced Techniques

This new online course is designed to delve deeper into the theoretical and practical aspects of hand-activated periodontal instrumentation at a more advanced level.
HAND INSTRUMENTATION
Refresher For the Fundamentals of Hand Instrumentation Techniques

This online training provides a review of the current theory and underlying principles of hand-activated periodontal instrumentation to include instrument design features, extended grasp, fulrum techniques as well as angulation, adaption and angulation to enable access and debridement of deep, complex periodontal defects.

This session also explored appointment structure and targeted intervention concepts for improved efficiency and clinical outcomes.
What You Will Learn :
1.
Operator clock positions to increase vision, access and instrument adaption for treating each quadrant.
2.
Advanced Fulcrum Techniques to improve access, instrument adaption & angulation for easier and improved deposit removal.
3.
How to easily maintain optimal posture while treating the maxillary and mandibular arch
4.
What design features of hand instruments are essential to prevent hand pain and fatigue
5.
How to incorporate 5 simple and effective chairside stretches and exercises into your daily practice
You will Receive :
Pre-Reading Material

Reflective Workbook
3 Hours of CPD Certification

Course Contents & Resources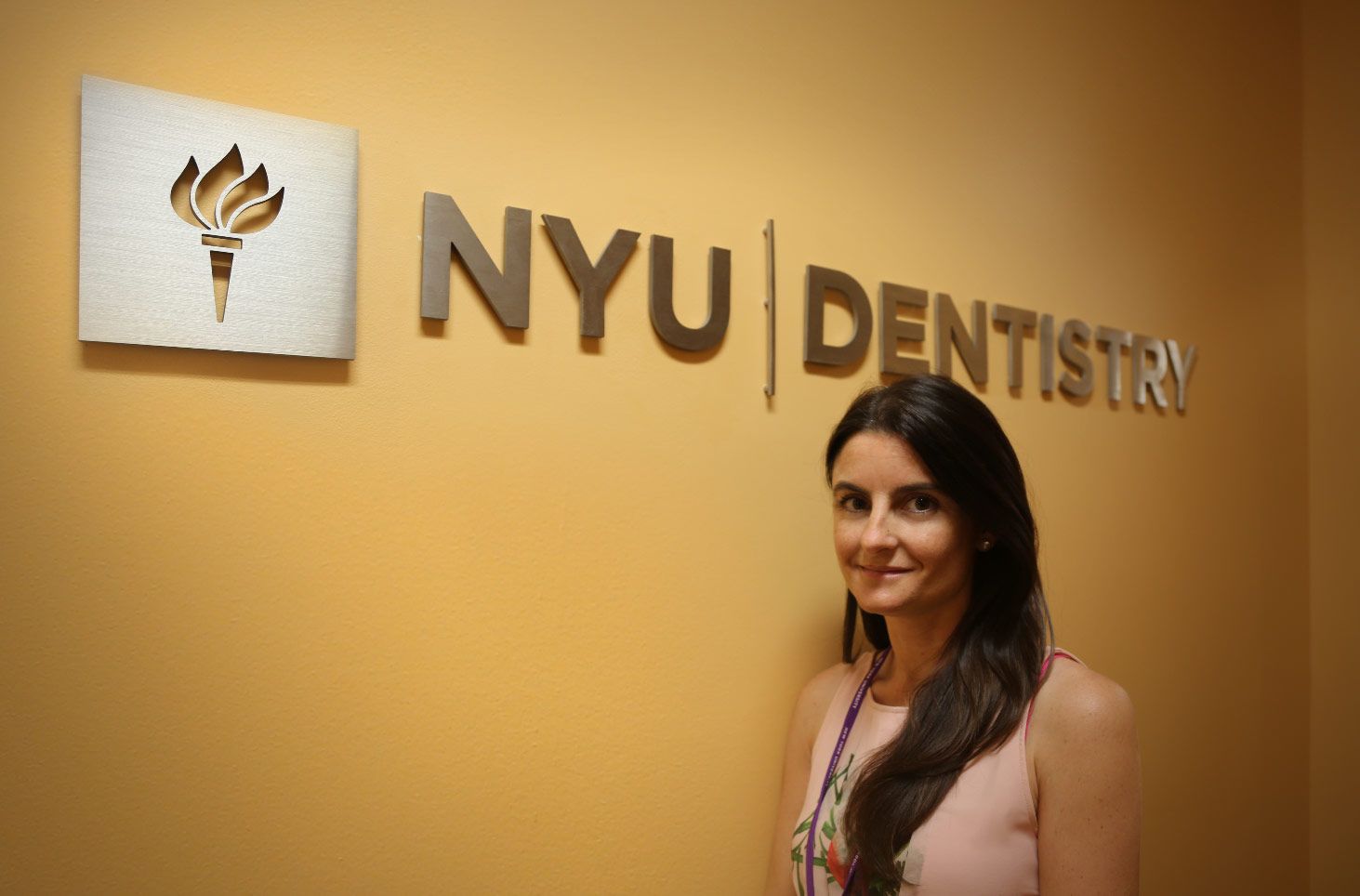 WEBINAR PRESENTER / COURSE DIRECTOR
Claire McCarthy
RDH (TCD) RDN FAETC CERT ED PGCE MA HPE(IOE) FHEA

Claire McCarthy teaches Periodontology & Implant Dentistry at NYU in New York where she is adjunct professor and course coordinator since 2014.

She has graduated from Trinity College Dublin in 2000 and has a combined 24 years clinical experience and 17 years as a researcher and faculty on BDS undergraduate programmes, Postgraduate MSc in Periodontology, Implant Dentistry and undergraduate Dental Hygiene and Therapy programmes in the UK and the US.

She is the former head of the BDS year 2 periodontology programme at King's College London, a rare position for a dental hygienist.

She completed a master's degree in Higher Education in 2007 and is a fellow of the Higher Education Academy.

She lectures nationally and internationally as well as delivering training courses in non-surgical periodontal and implant therapies. She is contributing author of a recent textbook, treats patients in private practice and undertaking a PhD at Kings College London.

Created with