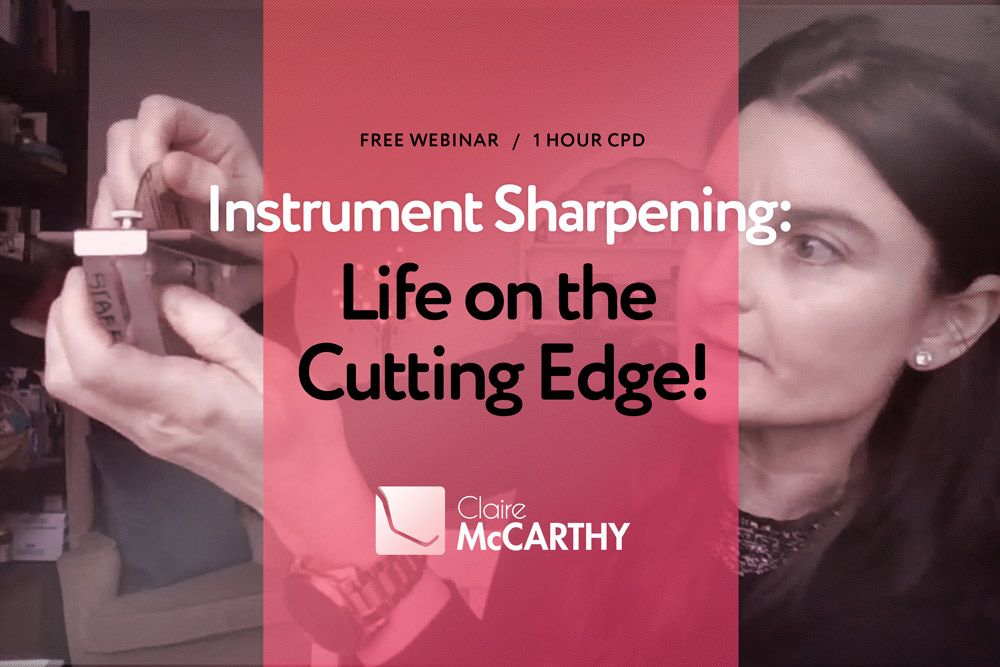 Instrument Sharpening:
Life on the Cutting Edge!
Razor sharp instruments are the key to success and an absolute must for effective & efficient periodontal treatment. Love it or Loathe it, this session aims to fire you up and start the new year as we mean to go on!
1 Hour CPD
FREE WEBINAR
Razor Sharp Instruments

Instrument sharpening techniques and devices with practical demonstrations

As we launch into 2021 it looks like non-agp and hand instrumentation is with us for the foreseeable.

During this webinar I will teach the ins and outs of my top three instrument sharpening techniques and devices. I will use practical demonstrations so you can sharpen along with me from the comfort of your own home. I will also discuss honing vs sharpening and share tips to increase the longevity of your instruments. I will also have some discounts on some of the sharpening devices and instruments featured.

I hope you will join me for this session,
What you will learn
in this session

Join me for a jam packed hour of educational content.
Objectives
Discuss reasons why sharp instruments benefit the operator and the patient​​​​​​​
Explore advantages and disadvantages of three sharpening devices Share tips to overcome hand instrumentation burnout
Learn the correct technique for each device using practical demonstrations
Revise instrument care & processing for sharpen & non-sharpen instrument designs.


You will receive 1 Hour of CPD Certificate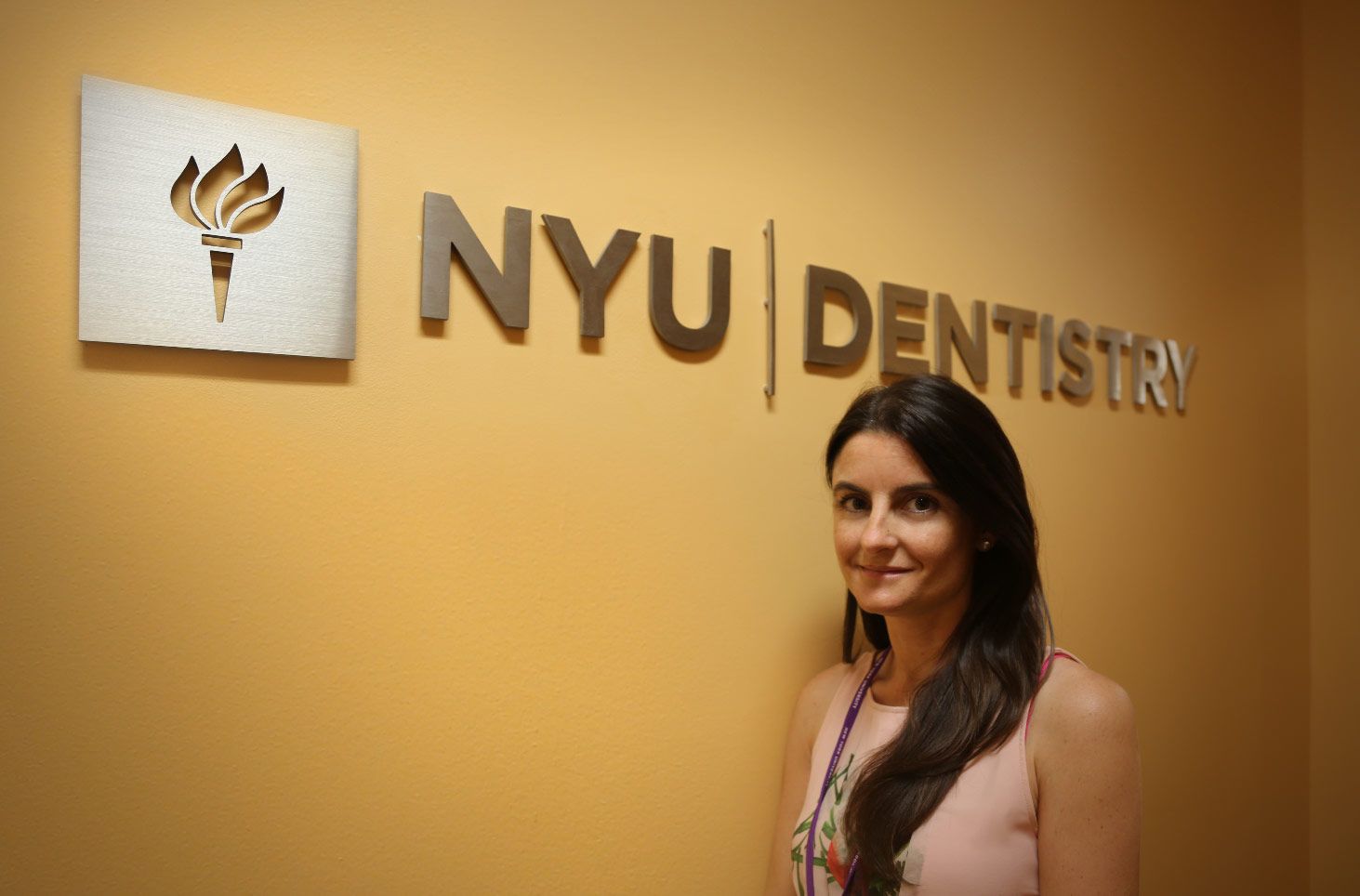 WEBINAR PRESENTER / COURSE DIRECTOR
Claire McCarthy
RDH (TCD) RDN FAETC CERT ED PGCE MA HPE(IOE) FHEA

Claire McCarthy teaches Periodontology & Implant Dentistry at NYU in New York where she is adjunct professor and course coordinator since 2014.

She has graduated from Trinity College Dublin in 2000 and has a combined 24 years clinical experience and 17 years as a researcher and faculty on BDS undergraduate programmes, Postgraduate MSc in Periodontology, Implant Dentistry and undergraduate Dental Hygiene and Therapy programmes in the UK and the US.

She is the former head of the BDS year 2 periodontology programme at King's College London, a rare position for a dental hygienist.

She completed a master's degree in Higher Education in 2007 and is a fellow of the Higher Education Academy.

She lectures nationally and internationally as well as delivering training courses in non-surgical periodontal and implant therapies. She is contributing author of a recent textbook, treats patients in private practice and undertaking a PhD at Kings College London.

Created with